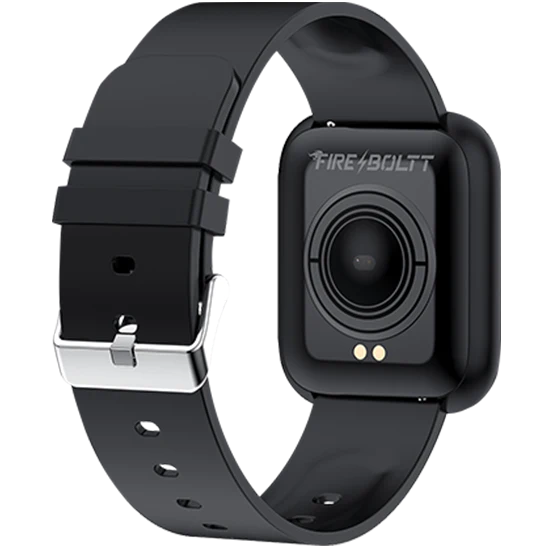 FireBoltt Ninja comes with touch-to-wake and lift-to-wake features. This super affordable and lightweight smartwatch comes Spo2 monitor, HR Monitor, Sleep tracker, active sports Mode, and much more
Revolution in style !
Fire-Boltt Ninja is one-of-its kind smartwatch. Loaded with power packed features it is available at the most affordable price so that every young Indian can keep a tab on their health parameters.
Keep a check on your blood oxygen levels !
Breathe easier with built-in oxygen measurement Fire-Boltt Ninja uses proprietary technology to estimate your SpO2 levels, or the amount of oxygen in your bloodstream. Because this oxygen saturation is directly linked to physical performance, you can use Fire-Boltt Ninja to push your routine to the next level.
How does it work?
The SpO2 sensor comprises of an LED and dual photobodies embedded on the back of the watch. The infrared LED penetrates deep into your skin, shining light on your blood vessels when you have it strapped on. The photobodies then measure the quantity of the reflected light and calculate the total amount of blood oxygen in your body.